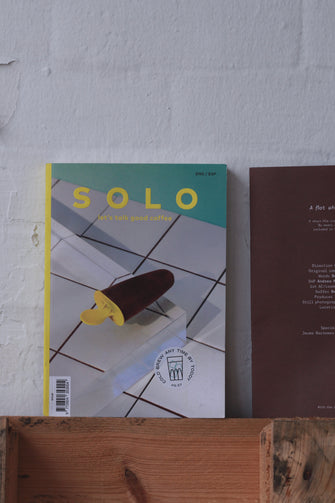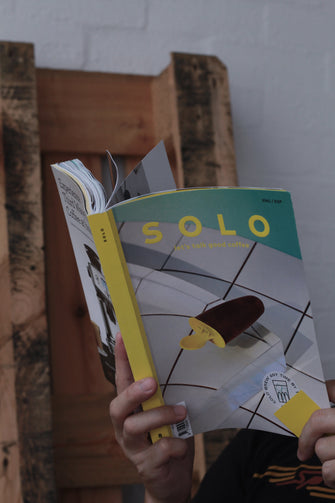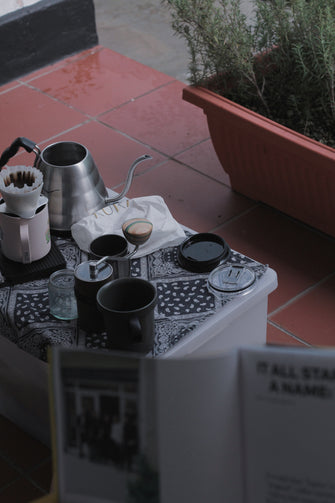 SOLO 8
SOLO 8
Regular price

Sale price

$38.00
*print *magazine
Magazine and coffee is always our kind of thing. Back in March this year (2022), we finally stepped foot in Barcelona. Life-changing paella, heart-warming baristas, we fell for the Catalonian capital, head to toe. 'Coffee and News' has been in our radar for so long after locking it on 'Monocle'. From the cathedral area, we strolled along the alleys and streets to finally locate this tiny but compact kiosk. A little shy, just browsing randomly and checking out the coffee bar until we were attended by the lady manager. Her sharing with us SOLO 7 was definitely a highlight moment, also one that leads to us sharing a copy with you now. 
SOLO started as an independent print project revolving speciality coffee culture, lifestyle and design. Stories of baristas, roasters, farmers and designers from different walks of life, all with a unique perspective in coffee. Their approach in tale-telling about the scene is refreshing. We feel a strong urge to bring this back and introduce to a wider audience. Therefore, please pause for a second with us, brew a cup of coffee and enjoy little pleasures (as simple as SOLO) in life. 
Sneak peeks: It all starts with a name: Typica, The best coffee sip, The sound of coffee, Origins of coffee, Cold brew anytime, Life stories, Creativity through chaos, Ice ice baby, Going places, Using coffee as a tool for change, Journal, Riding Mallorca, The cultivation of hope, Dona Cafe.
Couldn't load pickup availability